theWORDwright
theWORDwright is Mark Leichliter, a professional writer, editor, and teacher who publishes under the pseudonym Mark Hummel.
I bring more than twenty years of university teaching, editing, and writing experience to your project. I have edited more than fifty client books, all of which are either now published or are crruently circulating with agents and editors. I am the award-winning author of the books In the Chameleon's Shadow and Lost & Found. I regularly publish short fiction and essays in a variety of literary marketplaces. A visit to my author website Mark Hummel Books provides more details about me and my writing, and you can learn a great deal about my teaching philosophy by reading the blog attached there. I have graduate and undergraduate degrees in English and have studied under celebrated writers, including John Edgar Wideman and Donald Murray. I view my specialty as helping novelists and narrative nonfiction writers, but I am widely experienced in working with clients developing memoirs, entrepreneurial texts, and in corporate communications. My clients consistently identify a strength of my relationship with them as an ability to bring voice, and solution, to concerns they had about their texts but were unable to pinpoint or articulate.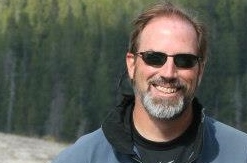 While a faculty member, I won several teaching awards, directed a departmental minor in writing, and ran both a prominent writers' conference and an author speaker series. I am the managing editor of the nonfiction magazine bioStories and I am a resident faculty member of the Jackson Hole Writers' Conference.
I live and work from my home in Montana.
theWORDwright